We have been manufacturing swimming pool filters / strainer baskets in 316 stainless steel for many years, for re-sale by industry suppliers.  You can now purchase our swimming pool filters and strainer boxes directly, saving you money. – Simply contact us using the details below.
Our swimming pool filters / strainer baskets are designed to protect your pumps from ingesting harmful debris.  We manufacture in 316 stainless steel so it's resistant to chlorinated pool and spa water. All our products are made to order and available in sizes 100m-300mm.
   Quality product manufactured in 316SS
   Bead blast aesthetic finish
   Removable 316SS basket with 3mm perforations
   Quick release lid with nitrile 'O' ring
   Inlet and outlet flange connections sized to suit
   Maximum working pressure 3bar
   Compliant standard PED97/23/EC
Where space is an issue, we have designed a horizontal strainer baskets.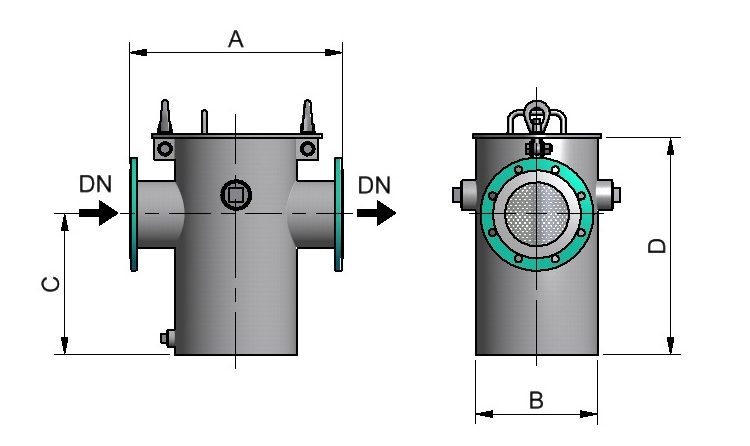 Get in touch
All our stainless steel products are designed and manufactured to order therefore we need more information about your specific requirements in order to provide you with a cost. Start the discussion now with one of our engineers. Simply fill in your contact details below and we'll be in touch to find out how we can help.