Leisure Matting / Anti-Slip Flooring
The FL5000 antislip, grip deck, leisure matting range is manufactured from soft, high quality PVC. Available in a wide range of colours, the anti-slip surface is resistant to chemical products and UV rays.
A practical and simple hooking system means it is very easy to fit and doesn't require any training or specialised personnel. It's flexibility also means it's possible to roll up, making it easy to store and relay.
With its anti-slip surface (DIN certified) this flooring is ideal for wet environments such as changing areas, swimming pools, showers, as well as gyms, event spaces and terraces.
Other features include:
     anti-bacterial and anti-fungi additive
     Each tile measures 333mm x 333mm
     9 tiles required to cover 1m2
     Tile thickness is 14mm
     256 feet per tile ensures the tiles remains able the underlying surface
     Various colours available
     Weight = 4.3kg per m2.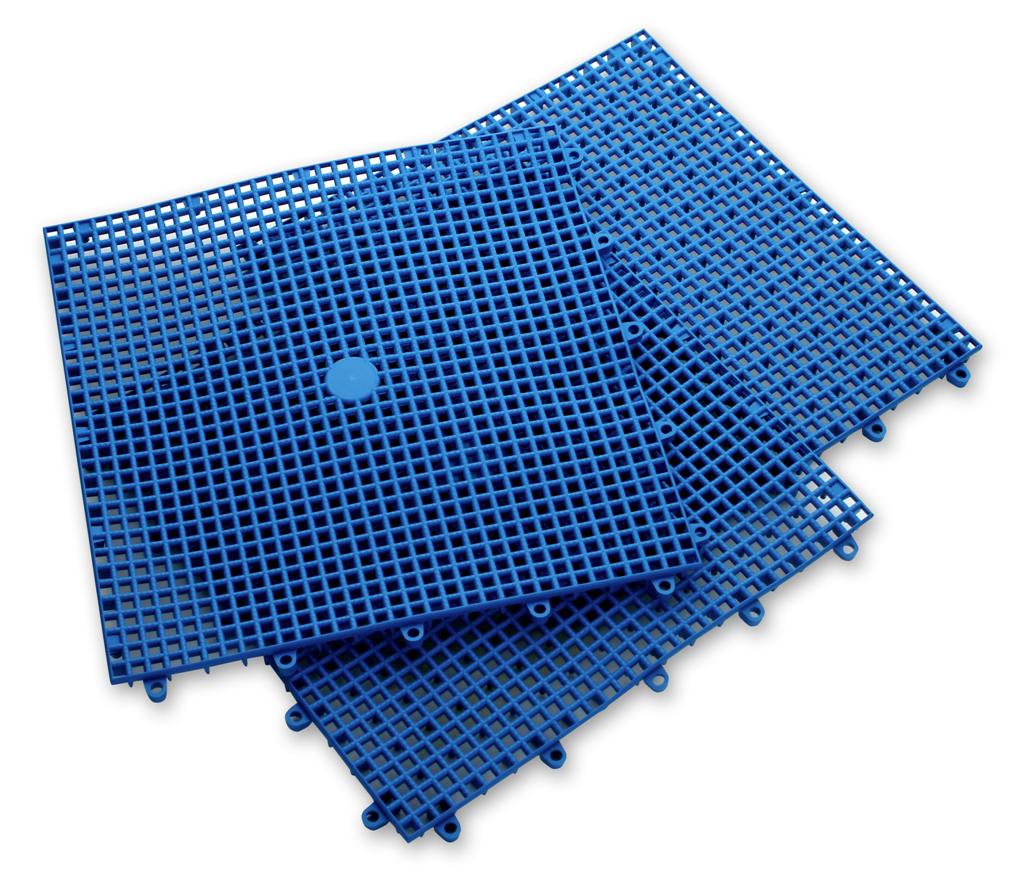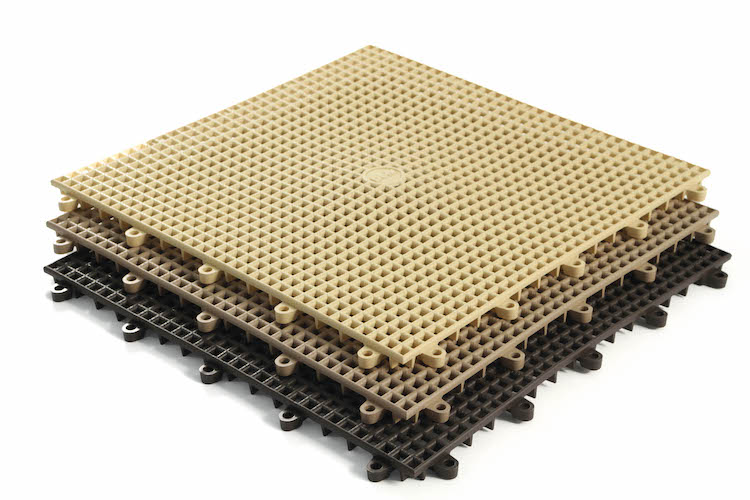 Get in touch
All our stainless steel products are designed and manufactured to order therefore we need more information about your specific requirements in order to provide you with a cost. Start the discussion now with one of our engineers. Simply fill in your contact details below and we'll be in touch to find out how we can help.